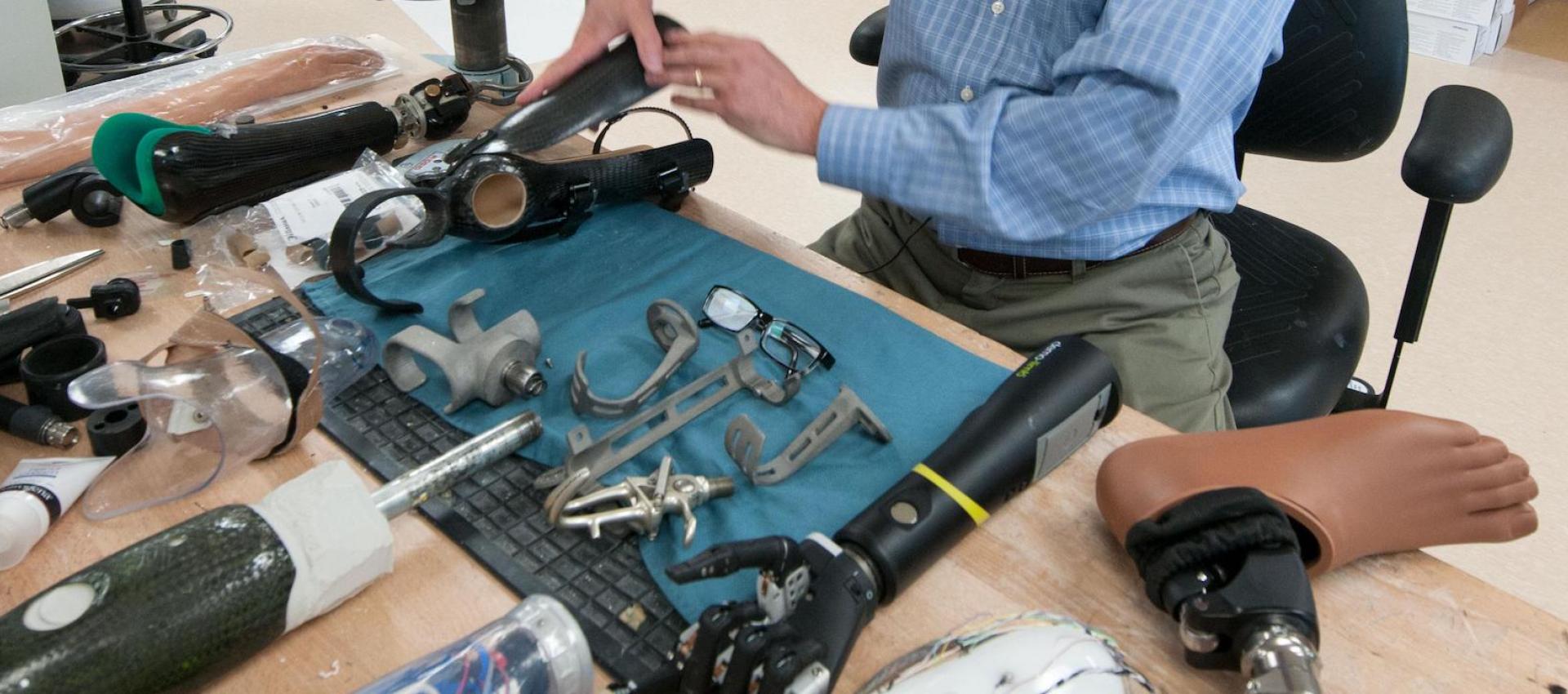 Open Prosthetics
The Open Prosthetics website is way for prosthetics users, researchers, and others to find and share information.  Jay Beaton Consulting worked with Jon Kuniholm, the site owner and administrator, to define requirements, then designed and built a great-looking site using Drupal 8.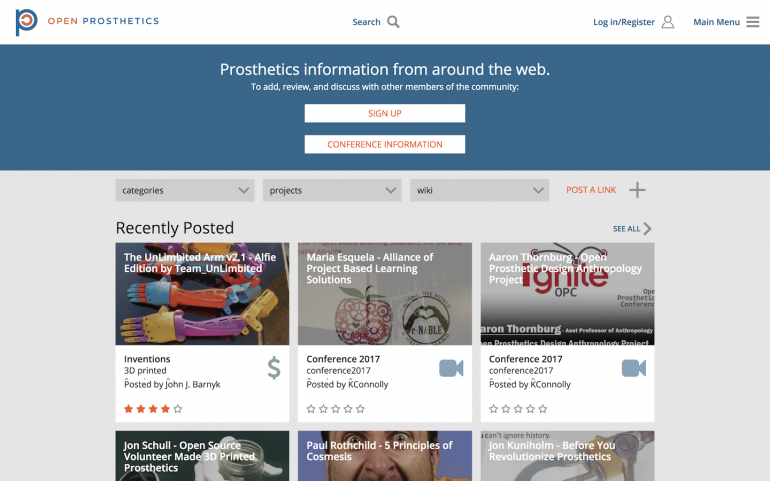 User-provided Content
One of the most-important requirements was that it should be easy for users to share interesting links on the site.  With this in mind, JBC created custom PHP code that would allow users to simply enter a link and then have the system grab relevant information from the external website and format it for use on the Open Prosthetics site.  Other users can then read, comment on, and share these links.
Information Sharing
JBC also created custom content types for Projects and Wiki Pages to allow site users share plans for devices and collaboratively edit informational pages.