Raleigh Convention Center and Associated Sites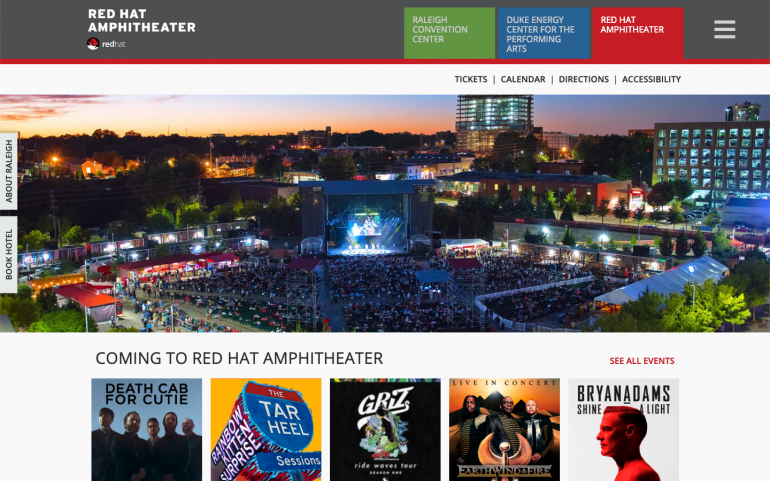 Powerful Building Blocks
We used Drupal's Paragraphs module to create pre-defined building blocks like Accordions, Custom events lists (using Drupal Views), and Webforms that editors can use to quickly and easily build great-looking pages.
Single Code Base for Many Sites with a Configurable Theme
Each of these three sites use the exact same code.  Site editors can use a configurable custom theme for their site and then build a beautiful site with their own content.
Integration with Existing Events-Management System
The folks at the Raleigh Convention Center had an existing system that they used for managing events across all their various venues.  JBC used Drupal 8's powerful REST functionality to build an API that allows the RCC to send event data to any site that they choose.  Events are automatically created with all the correct information.